«KINOSVET» 2019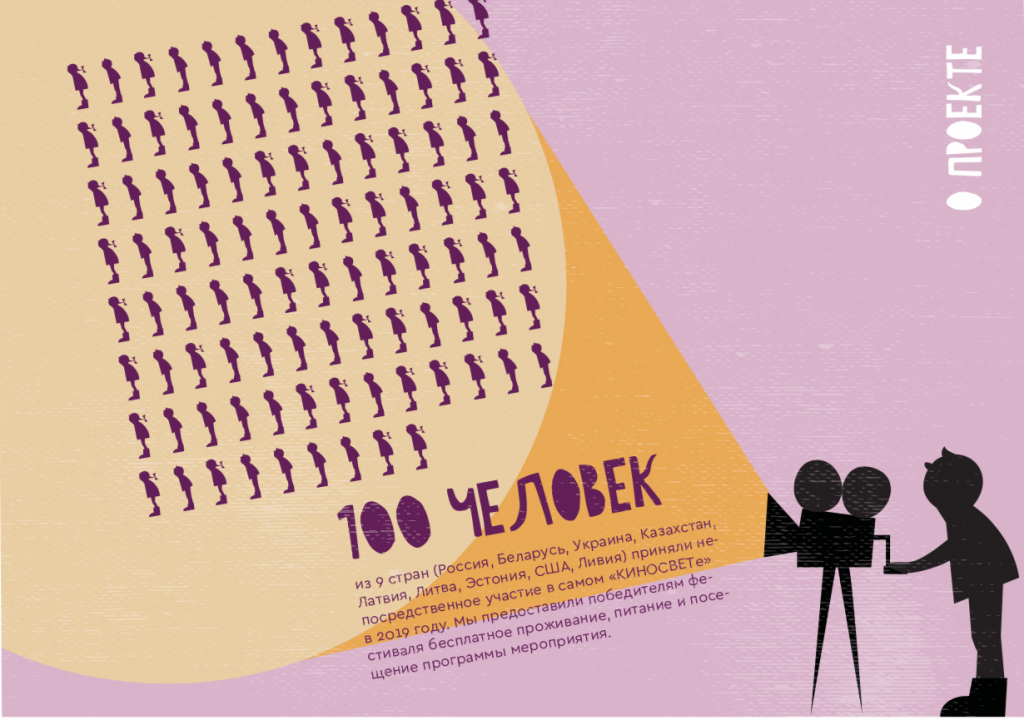 The III International Children's Film and Television Festival KINOSVET took place on August 12-17 in Minsk.
On August 12-17, the KINOLIDER Academy of Young Filmmakers and the Family House Center for Promoting Family Values organized the 3rd KINOSVET International Children's Film and Television Festival, which found the lively response among its participants. Meanwhile, this year KINOSVET festival for the first time took place in Belarus.
All winners of the festival received fascinating event program, free accommodation, and organized meals.
KINOSVET met all guests with a bright opening show with different interactive performances in the open air, and then the guests were invited to the national film studio Belarusfilm.
Young filmmakers visited many workshops, such as: Creating Feature Films, Documentary Films, Animation and TV Programs, the master class SuperIdea, and other workshops on cinema professions like Cameraman, Director, Animator and Actor.
Every of three closing nights, festival KINOSVET was opened to each who was interested in. Festival guests had an opportunity to watch and discuss the films of the winners of the festival, and an experienced master was giving an essential feedback on it. Before it, within two days, festival participants had being making films which later were presented at the closing ceremony.
Also, volunteers organized for festival participants an exciting walking tour in the historical center of Minsk.
In whole, more than 100 people from 9 countries had come to the KINOSVET festival (from Russia, Belarus, Ukraine, Kazakhstan, Latvia, Lithuania, Estonia, the USA, and Libya).
The organizers thank for media support the National state TV and Radio company, Radio KULTURA, Radio MINSK, internet-projects Rebenok.by, Mamochki.by, Afisha.tut.by, News agency MINSK-NEWS, Polosataya Gazeta Magazine, Girls Magazine; for financial support and assistance – Public organization World of family, Business club DOMINANT, Smolyakov IP, Priorlogist LLC, Sangraf, UP represented by Natalia Osipova, Siklum Bel LLC, NA BLAGO MIRA award, World of Water LLC , Cultural hub OK16, ROMANTICS pop and circus show group.